Programs & Activities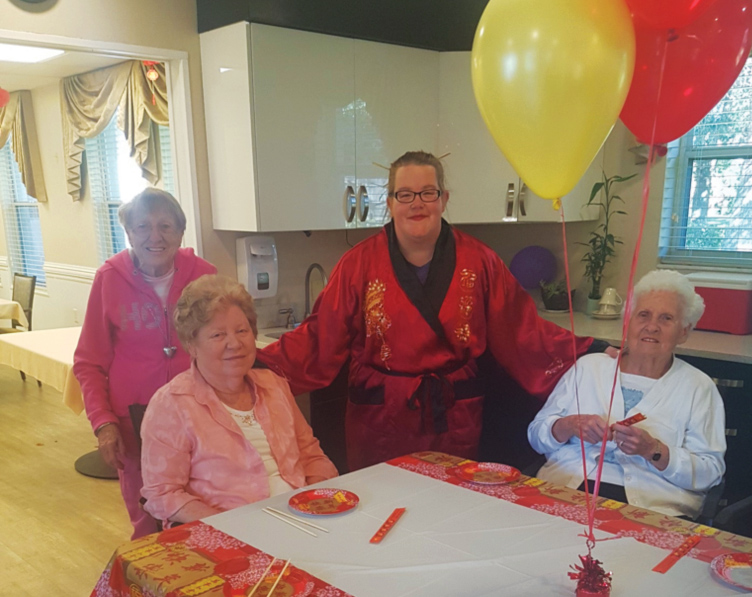 At Autumn House, we appreciate the value of a day, we cherish the joy of a moment, and we find pleasure in the simple. We use holistic, multi-sensory approach that fosters connections and community thereby providing residents with a full, more satisfying life.
We accomplish this through::
Full Staff Training and Empowerment
Excellence in Resident Care
Partnerships with Families
The activities and programs at Autumn House include:
Home Environment – Safe space that enables the resident to be as independent and engaged as possible throughout their life.
Stage-Specific Communities – addresses cognitive, physical, social and therapeutic needs as individuals progress through the different stages of dementia.
Creating Relationships – Keeping our residents connected to others. We are always looking for "Relatable Moments"– moments that allow residents and staff to be engaged with one another, while giving our residents the message that they are important and cherished.
Daily Routines – Roles and activities that make sense to the resident and give the message that the resident has worth and value.
Multi-Sensory Approach – Utilizing the (SIX) senses to engage the resident –Sight, Smell, Taste, Touch, Hearing and Movement.
Customized Spaces – Areas that provide for both stimulation and relaxation that are determined by the needs of our residents.
Family Participation – Readily available opportunities for education and engagement with loved ones.