Our House – The Facility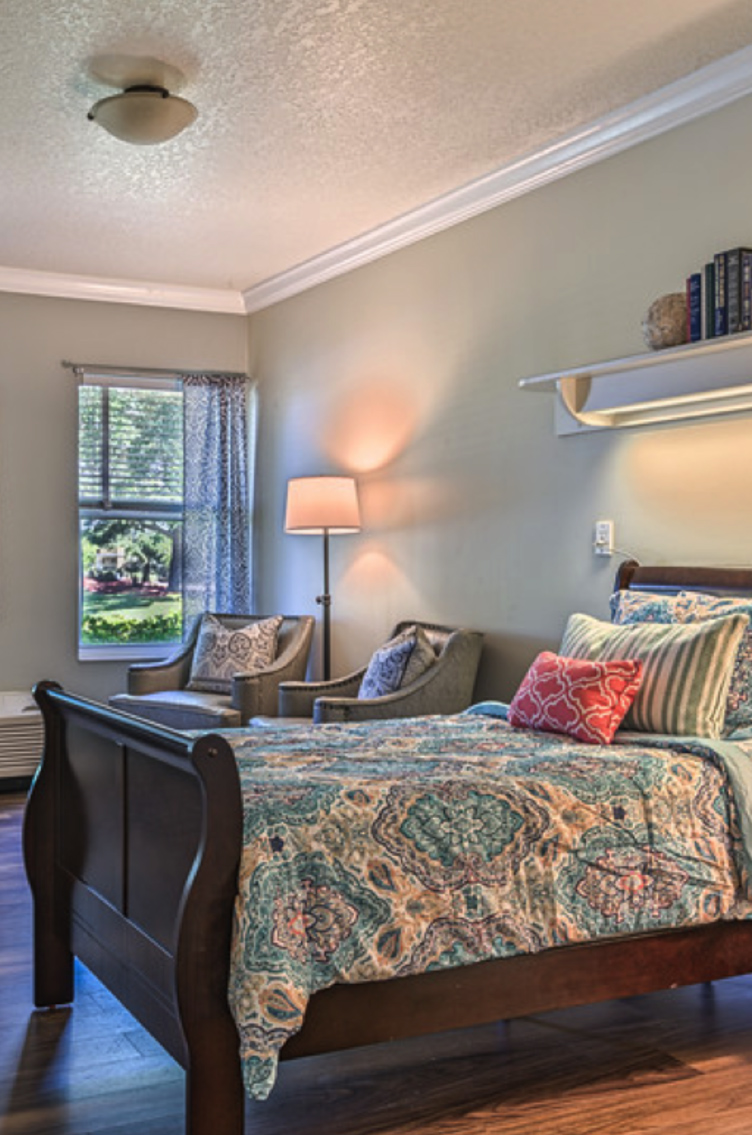 AN AWARD-WINNING SANCTUARY CALLED HOME.
What sets Autumn House apart from other types of assisted living housing is the comprehensive facility design. The Autumn House design won national recognition by the American Association of Homes and Services for the Aging.
The community is comprised of four households, each individually designed to increase comfort, safety, and aid in residents' orientation. From the layout to color schemes, traffic patterns to living areas, our community offers a positive alternative to other care arrangements.
Each resident's suite is individually set up to meet their physical, emotional, cognitive and spiritual needs. Warm inviting lighting, windows, and space for personal items and decorations help to make each room a home with a heart. Four separate sitting and dining rooms promote socialization in a home-like environment.
We promote freedom of movement. Autumn House's five-acre campus is complete with beautifully landscaped, secure spacious gardens and walking paths. Our structured walking paths both inside and out encourage resident movement throughout the day.
The open design, including courtyard garden, reduces stress, promotes therapeutic activity and encourages the walking that helps those residents with their need for movement, all within a safe and secure environment without feeling restrictive.